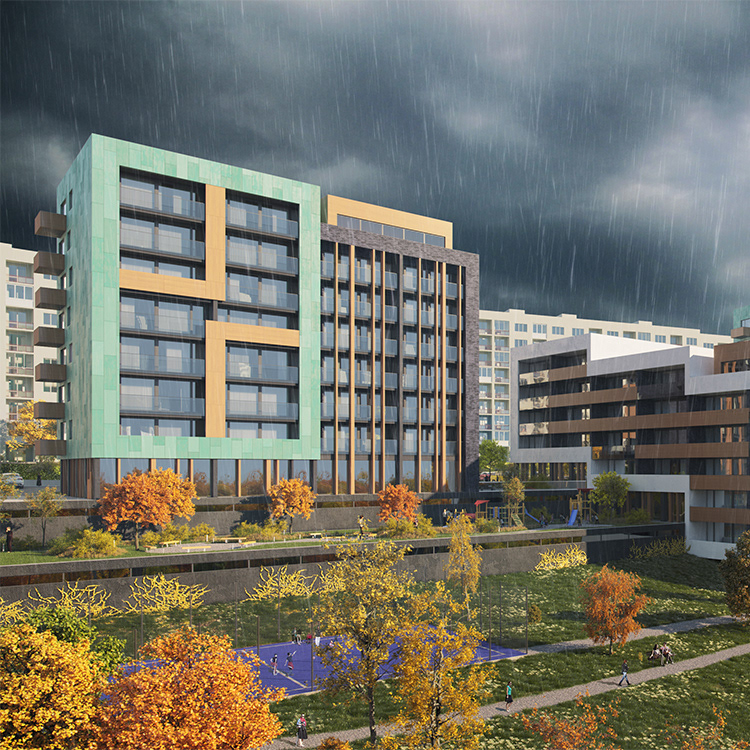 More than 10 years Vizerstudio provides services on 3D visualization and rendering architecture, exterior, interior, house project and landscape. We have
already completed more than 1000 large-scale and private 3D renders of real estate projects.
   Our clients are large construction companies, architects, developers and private clients who
want to make all adjustments into design at the stage of project development and to create
excellent real estate objects.
   Our mission is to help our clients to represent a future object in real life. Statistics confirm
that people are willing to accept construction offers if they see the result in the future. Our team helps you to enliven a layout and transfer it into 3D measurement.


   5 reasons to work with us
      1. Short terms for performance – from 3 days to create the whole project
      2. Reasonable prices both for big companies and start-ups
      3. Always meeting deadlines
      4. Adjustment and corrections at client's wish
      5. Free advice on any technical matter


   By trusting 3D visualization of your future architectural object from Vizer Studio you choose a
reliable and responsible partner. Call us or fill out the form at the Contact page and get all
required information from our experts.


   We embody in 3D any your idea even the most challenging!